If you don't like voice messages and podcasts, you can safely pass by, because the new social network Clubhouse is designed for voice communication with each other. Yes, there are no personal messages and comments, only rooms and speakers (moderators). And to take the floor, you will need to raise your hand. We previously wrote about what Clubhouse is and how to use this audio social network. Read more about what Clubhouse is here.
It should be noted that Clubhouse creators successfully played on the feeling of exclusivity and our fear of FOMO (an obsessive fear of missing an interesting event or a good opportunity). The service was developed by the company Alpha Exploitation, which was founded only a year ago by people from Google and Pinterest.
An important impetus to the general popularity was the registration of famous personalities in this audio social network, such as Elon Musk, Jared Leto, Ashton Kutcher, Drake and even Mark Zuckerberg. It was Elon Musk who first talked about Clubhouse on Twitter.
How to get into Clubhouse
First, you must have an iPhone. Yes, the Clubhouse social network is currently only available for the iOS operating system. Next, you need to download the application in the App Store and register. Second, you need an invite (do not confuse it with insight and invoice).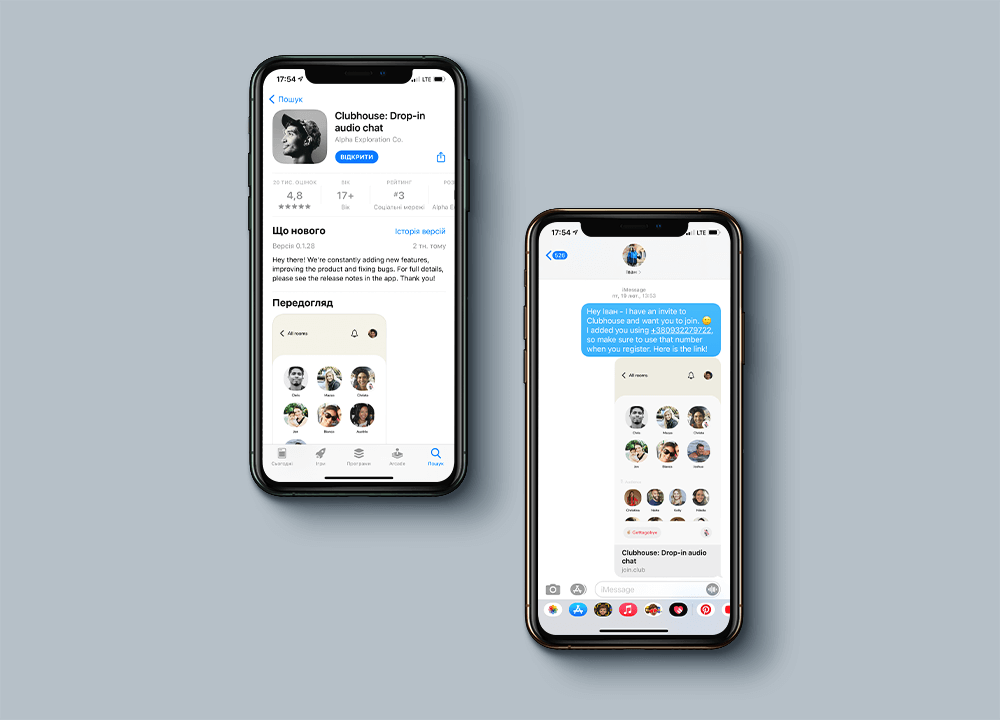 Clubhouse invite: what is it
An invite is essentially an invitation, a link to join. The user who received the invitation can log in to this social network and get 2 invites for others. There are several easy ways to get invited to the Clubhouse:
Register and wait. And yes, we recommend you do it as soon as possible because good nicknames are sorted out very quickly. After registering, you will take a name (nickname) and stand in line;
Get an invite from a friend, acquaintance or colleague for free. It can be sent by clicking on the envelope with the star at the top of the screen.
You can be let in. You register, stand in line, and meanwhile your friends (already registered in the Clubhouse) receive an offer to «let» you in.
You can find an invite on the Internet. Users create groups in Telegram, ask each other for an invite in the comments, and generate Google forms for receiving invites. We do not recommend you agree to an offer to buy an invite. Now, it is not a problem to get it, but it will be very unpleasant to lose your money by trusting fraudsters.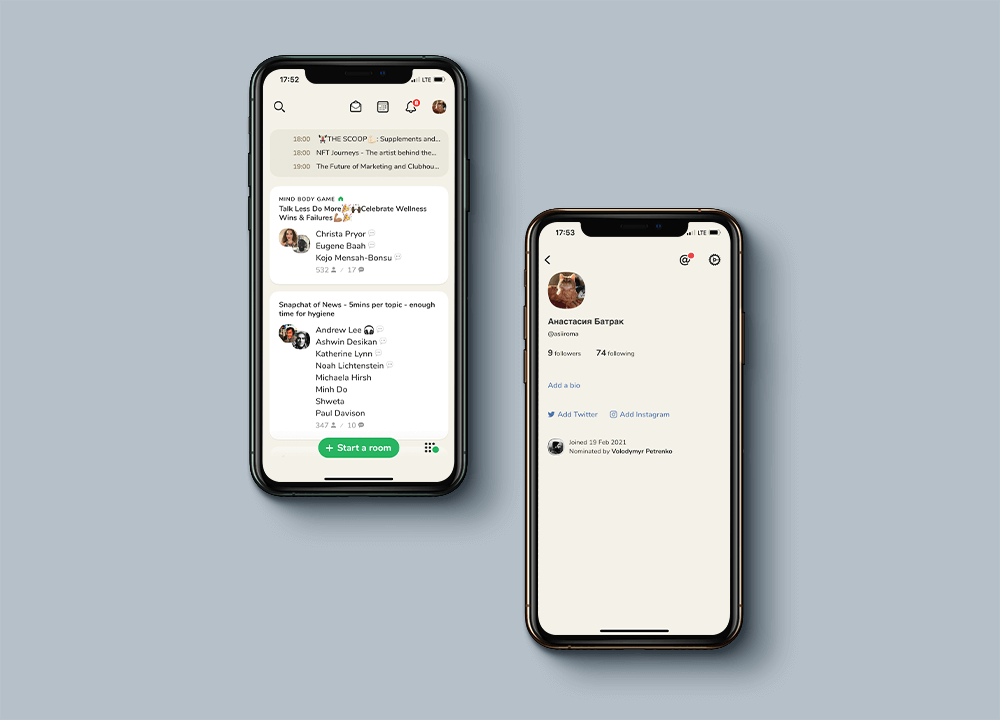 Is it possible to get into Clubhouse without an invite
Unfortunately, no. However, do not despair! If you don't have an invite yet, you can write to your friends, in any chat and comments under this article, and you will be helped. To speed up this process, we recommend resetting your Clubhouse nickname.
How to fill in a profile in Clubhouse
After receiving an invitation to the Clubhouse, another important stage awaits you — creating an account. Let's talk a little about this:
As we wrote earlier, it is important to «take» a good nickname now. Therefore, if you do not have an invite yet, register as soon as possible. During registration, as everywhere, you will be asked to enter your first and last name, and then a nickname.
Upload your photo.
Fill in the profile description, and bio by clicking on «Add a bio». Unlike other social networks, in Clubhouse, there is no limit to the number of characters in this window. But still, we advise you to write a description, succinctly indicating what you do, what rooms you host, the schedule of your broadcasts, contact information and add a call to action (for example, subscribe, so you don't miss my rooms).
Add links to other social networks to your profile (while it is possible to link only to Instagram and Twitter).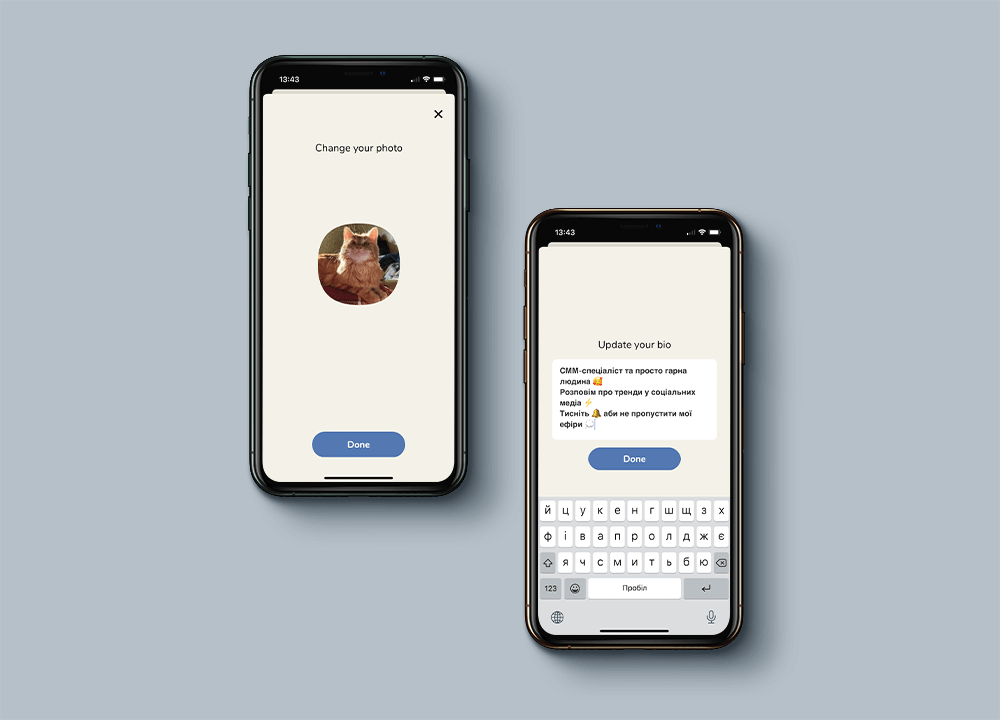 We have analyzed the main stages and ways to become a part of the new audio social network Clubhouse. We hope that our article was useful to you and that you will be a popular Clubhouse blogger or just a decent listener. Good luck!