Email marketing
Email marketing is a powerful Internet marketing tool for business development. This is a construction of communication between the client and the business through email newsletter.
Moreover, everything is not limited to sending emails. In email marketing, this is just one of the tools of a well-thought-out multi-stage marketing strategy. The right email marketing strategy will help you to interact with customers for many years, learn about their values, interests, expectations and share the necessary information with potential buyers.
Advantages of email marketing for business:
Direct contact with the client, an opportunity to build a dialogue «business-customer» for many years.
Good result for minor investments.
Full control at all stages, the ability to automate all processes.
Simplicity in usage of email newsletter.
Receiving important targeted actions from subscribers (comments, requests, contact details, saved free materials, etc).
Promising, namely, the number of email users worldwide increases.
Main stages of email marketing: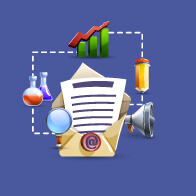 1
Collecting and updating contact database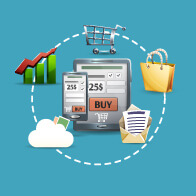 2
Emailing newsletter of useful and relevant information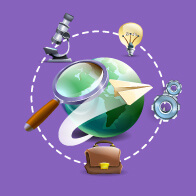 3
Analyzing obtained work results, conclusions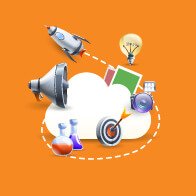 4
Optimizing the efficiency of email newsletter, сorrection works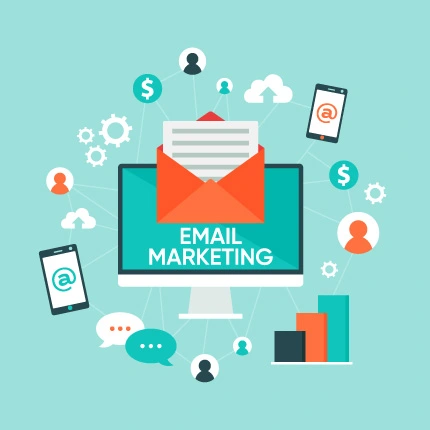 How does email marketing work?
In email marketing, you offer the customer something useful with a request to leave you a contact (his email).
Then you start a dialogue with him. For example, provide relevant information in which he may be interested.
Then you can offer something else. For example, a discount or a gift, organize a purchase or service, and then get feedback. The received feedback will help to understand interests and needs of your potential client and to work on further tactics of communication.
Of course, this scheme is conditional and, depending on the scope of your business or brand, adjustments are possible.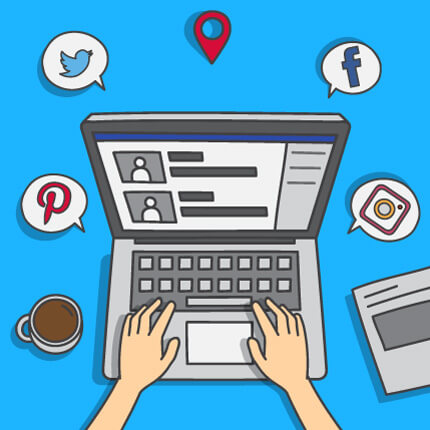 How to build a customers' contact base?
There are several ways to gather a base of subscribers and potential customers in email marketing:
Posting a subscription form on your company's website or online store.
Placing a subscription form on the company's social media pages.
Use of store's customers email address with the prior consent to the email newsletter.
You should place the subscription form on the first or second screen so that the subscriber can easily notice it. The design of the form should be concise, but at the same time stand out and attract attention. You can use various animation elements, arrows, drawings.
For the email marketing service, it is necessary to encourage the user's desire to leave their email address. For example, offer a customer a nice bonus or useful material in exchange for his email address.
It is important for email marketing to monitor the quality of your contact base, and constantly communicate with the client, paying attention to him and showing care.
What are the types of email newsletter?
There are such main types of email newsletter:
Triggering (event, automatic)
For example, such letter is sent on the birthday of subscriber.
Promotional (those that sell)
are letters with promotional content. For example, about the sale of goods, promotions, discounts, events, etc. This is one of the most popular types of email newsletter.
Thematic (informational)
are letters with a specific informational focus. For example, it can be news, instructions, reviews, research. They help to understand your product better, as well as increase interest and loyalty to your brand.
Reactivational (reanimational)
are email newsletter that restore or terminate interaction with the subscriber via email.
Transactional
is email newsletter that is sent automatically in response to a specific customer action. For example, you can tell a subscriber that his order is fine if he has just completed the service.
Effectiveness of email marketing
Main effectiveness indicators of email marketing:
1
Number of subscriptions. To form your contact database, it is not enough to simply place a subscription form on the site. It is necessary to offer potential customers a kind of barter: useful information in exchange for their email. The more valuable your offer is, the more visitors will be eager to subscribe to your email newsletter.
2
Percentage of opened letters from the whole number of delivered (Open Rate, EOR). The higher this rate is, the more subscribers will learn the information contained in the letters. It is known that good Open Rate indicators require interesting headlines, but at the same time they should reflect the essence of the text itself. You can use A/B testing to find an interesting headline. The average EOR is about 20-25%, which is considered a very good result. It is important to know that the opening rate is higher for emails sent on Tuesday, and users are more likely to read mail in the afternoon.
3
Click-to-Open Rate (CTOR) isplays the number of users who clicked on email to buy a product or went to your site.
Important factors that influence reading the email are the design and structure of the letter, as well as color design. The main helpers in increasing the Click-to-Open Rate are segmentation and automation (using the triggers we talked about earlier).
4
Unsubscribe Rate (UR). Their total percentage should be at 1-2% level. There can be some wishes to unsubscribe from your email newsletter if you send emails very often, or they are not interesting, and you need to improve the content.
5
Returning on investments (ROI).This is the ratio of profit and expenses of the project. The ROI in email marketing is usually very high – it can reach up to 4000%. It is believed that email newsletter is one of the cheapest ways to build a channel of communication «client-business».
6
Spam Complaint Rate (SCR). This indicator is acceptable at 0.03-0.09% level. To prevent emails from being spammed during email newsletter, you need to think about the quality of mails and their content. Otherwise, your account may be blocked. You can check email in spam databases using post master from Google and other mail systems.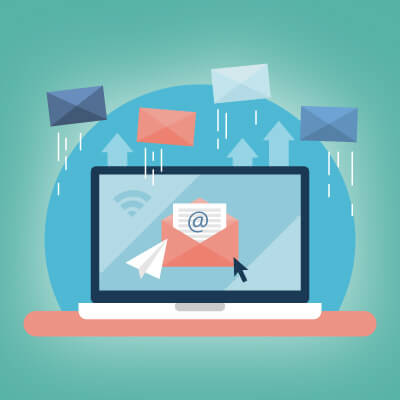 How often is it necessary to send email newsletter?
There is no clear answer to this question. Much depends on how your subscribers react to the frequency of emails. For example, you can do an effective email newsletter every day or just a few times a month. We recommend experimenting with different segments, frequencies, and mailing types.
Usually the first greeting letter can be sent immediately after registration, the second – in 1-24 hours, the next – in 1-3 days.
What are the main trends in email marketing in 2022?
Email marketing is a very dynamic industry that is constantly evolving. And if, according to statistics, in 2017 the number of email users was 3.7 billion, then by 2021 they are projected to increase significantly to 4.1 billion.
Among email marketing trends:
Reading letters from mobile
More and more users are reading emails from mobile devices using various applications that allow to view mail even offline. According to statistics, about a half of the users read messages from mobile.
Interactive letters
For example, placing an order, playing a game or taking a survey «on the spot» – directly in the email.
Minimalism of the message
Conciseness is the soul of the mind. It is time to remember this proverb. For example, letters are increasingly using a few calm colors, the messages contain a minimum of illustrations and decorative elements. The main rule: texts should be easy to understand and not overload readers.
Automation
Providers and CRM systems will collect more and more user data. In order for marketing specialists to be able to create automated campaigns taking into account expectations of a particular customer.
Personalization
Most marketing specialists «arm» themselves in their advertising campaigns with personalized messages, using customer data. For example, simply mentioning a username in a letter greatly increases the likelihood of opening it.
Emails for people with various health problems
For example, for people with poor eyesight. In order not to lose this audience, email newsletters are adapted: developing text versions of messages sounded by robots.
Interesting content
Customers value not just messages, but relevant content as well: they look forward to useful information that is relevant to their lives and the values of your company. Practical advice, life hacks, tips, relevant news, jokes – this is what helps to keep the subscriber's attention, and becomes a trump card in the hands of a marketing specialist. Good content takes effort and time, but the result may pleasantly surprise you.
How to order email marketing service?
Email marketing is a service provided by specialized digital agencies. Such as Lanet CLICK.
You can consult with experienced Internet marketing specialists, set up advertising, as well as order a mass email newsletter in Ukraine and Kyiv in our digital agency. We provide a full range of services for development of your business on social networks, develop content plans and promote brands on the Internet.
| № | Service | Agency fee (UAH) | Media budget (UAH) |
| --- | --- | --- | --- |
| 1 | Setting up email marketing | from 15000 | - |
Leave request for email marketing
FAQ
1.
Why do you need email marketing?
Regular emails allow you to maintain constant contact with the audience: inform about promotions and sales, tell about company news, new products and brand values, and receive feedback from customers. Email marketing is especially recommended for companies with a complex product when the purchase is not immediate.
2.
What is the algorithm for launching email marketing?
To start email marketing, you need to:
collect a database of contacts - addresses to which you will send letters;
create an email strategy;
warm up the database with the first emails;
develop a welcome series of letters with a story about the company and its activities, which will be sent to new subscribers;
set up trigger mailings based on events on the site.
The database of email addresses is collected online using forms on the website, through social networks, using lead magnets, at various industry online and offline events through surveys and collecting business cards.
3.
What determines the cost of email marketing?
The cost of a service in a digital agency depends on the scope of work - the created email chains and the number of letters in accordance with the approved content plan. The service includes creating a content plan, writing and layout of letters, and graphic design. It also includes the collection and analysis of mailing results and improvements based on the received results.
4.
When to expect results from email marketing?
Depending on the purpose of the mailing, its effectiveness can be noticeable both at the first stages of using email chains and later. To predict the results, we analyze the client's business, create an optimal communication scheme with the audience and collect statistics for the previous months. In the case of using SEO promotion of sites and contextual advertising, the indicators will be higher.
5.
What services and technologies do you use for mailings?
For mailings, we use reliable services which have long earned the trust of marketing specialists: eSputnik, Unisender, Stripo, MailChimp, GetResponse, SendPulse, GetCourse.