A company that wants to gain a foothold in the market must pay attention to managing a corporate blog. Today, a blog isn't only a business trend but a vital necessity for a project. And it can help attract new customers, increase sales, make the brand recognizable and much, much more. What is the secret of such benefits from the blog for the company? We tell in the article.
Varieties of blogs
The era of blogging dates back to the 90s. Then everyone could keep a personal diary online. The authors wrote on any topic, shared their experiences, thoughts, etc., with the whole Internet community. Today, there are large corporations that have diaries online. It doesn't concern only Individuals. And such companies have become considerably diverse:
An authorial blog. It is a platform created for the author's self-expression, where he tells about his life and shares his own experiences, impressions and more.
A thematic blog. Fashion, politics, cars – the topic of such a blog can be anything. But its main advantage is the comprehensive expert texts created by a specialist in a particular field.
A joint blog. It is a mix of authors who seek to cover a certain topic and are published on one platform.
A media blog. It contains not only textual content but also photos and videos. A striking example of this is blogging on social networks Facebook or Instagram.
An affiliate blog. It combines both interesting content and the opportunity to make money through advertising. These can be reviews, selections, product reviews, etc.
A business blog. Such a blog for the company aims to show its credibility, attract new clients and tell customers more about themselves.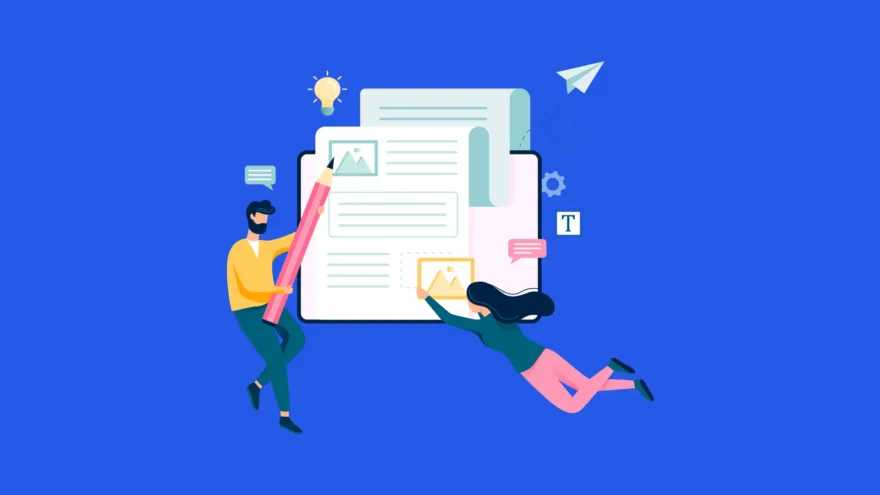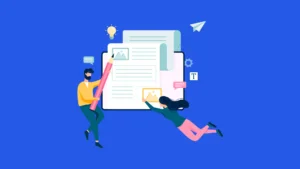 Advantages of business blogging
Let's say that running a corporate blog is always a winning marketing strategy. And no matter what the scale of the business, the blog will help solve many issues for the successful promotion of an online store, educational platform, beauty salon and any other project.
Traffic on the website
According to the HubSpot services, companies that have a blog get 50% more visitors to the site than those who neglect such an activity. How does it work? A website with an optimized informative blog is positively perceived by search engines and therefore has a better chance of getting to the top of search engines.
In addition, the blog promotes marketing channels that also help drive traffic, such as social media and email marketing. For example, an email with an offer to read interesting material from the blog or a link to it on LinkedIn or Telegram leads to the site of interested users. Or a person on the social network can repost your post with a link to the article, and thus your text receives free advertising and additional readers.
Search engine trust
A business blog is useful because it allows you to make an internal link on the site. For example, you can organically combine a page with services/products, categories, questions and answers, etc., which is liked by search engines and affects the site's ranking.
Also, successful promotion of sites in search engines is possible due to the regularity of blogging. After all, the site is up-to-date because you add new content to it, which is also liked by the search engine.
And in addition, do not forget about the semantic core. Use keywords and phrases writing blog articles, expand your semantic core, use low-frequency queries, and make your blog easier with SEO.
Improving the link mass of the site
And what about improving link building, and at the same time, saving money on creating a link mass? If you use quality content for the blog and post interesting articles for the audience – you will be happy to link to other online resources. Your users will help you create link mass.
In addition, a link to your website signals to Google that you can be trusted, which also improves search engine visibility.
Interaction with users
A corporate blog is a great way to connect with your audience. Thanks to interesting thematic articles, users will understand that you don't only sell services or goods but also care about your customers, share useful information with them and help solve certain problems. So the audience will be happy to communicate through comments, make interesting suggestions, comment or answer your questions.
Increasing customer base
We know that a blog drives traffic to a site. But it also allows us to turn readers into potential customers and get their contacts.
Post a call to action on the blog, invite the reader to a free webinar or book a trial period. The user will click on the button with the offer and fill in the form where he will leave his contacts. And so he gets an additional benefit, and you get a potential customer.
Increasing the company's profits
A blog is a universal, inexpensive tool. As you can see, it may attract new audiences, help get leads, etc. But globally, this can lead to increased sales, as the company will get more customers. Also, a blog is an investment that saves money on expensive advertising or other marketing tools. For example, with good content, a user can visit a site for an extended period, which reduces the cost of contextual advertising.
Ability to share company news
A corporate blog can also be a great news channel. Thanks to informative articles about certain company events, new employees, published interviews and announcements, the audience will learn a lot of new and interesting things. In addition, it makes the brand-friendly, open and humanized, as the user reveals the human side of the company.
Long-term perspective: thought leader
Blogging improves your business reputation and increases your customers' trust in you. But for you to declare yourself as a thought leader, you need to:
publish articles written by experts;ff
provide only accurate data and rely on research;
cover current issues;
add content to your blog regularly.
A blog that answers important user questions helps solve a problem or makes work easier, gradually but still confidently increases your credibility in the market.
Additional advertising
A study by HubSpot shows that more than 70% of people believe that traditional advertising loses to articles or blogs in promoting a company. Do not ignore this fact. Blogging is an important part of content marketing. And it can also increase brand recognition and audience trust and increase conversions. After all, its primary weapon is the benefit to the user. It complements and sometimes replaces traditional advertising.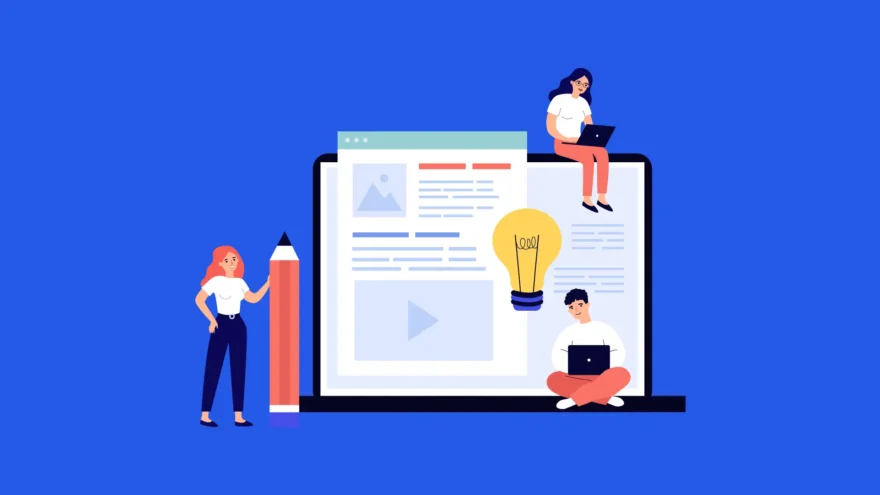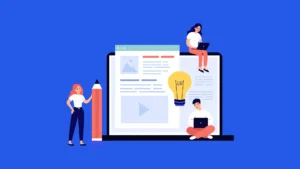 Conclusions
Creating a blog is worth all the effort. And so the proof is that more and more companies are picking up this trend and using it effectively for the benefit of their business. So work on the blog, create quality content, and the blog will work for you.