Should a business start actively promoting itself in the Clubhouse now? Previously, we already wrote about what kind of social network it is, what are its advantages, and how to get an invite. In this article, we want to tell you about the opportunities that Clubhouse opens up for business.
Currently, the new social network is already actively used by stars, famous bloggers, PR specialists of various companies, and even large corporations. In fact, some rooms have become analogs of podcasts, conferences, lectures and brainstorming sessions, and big brands have started using Clubhouse to find new customers, partners, and investors.
To be on trend, companies should think about how they can use Clubhouse to improve their reputation and popularize their activities. In addition, using the application has several other business opportunities.
Benefits of Clubhouse for business:
With Clubhouse, you can make your business closer to people because potential customers will be able to hear the real voices of the company there.

An active community there can add potential customers and increase the level of loyalty of existing ones.

When you invite your company's team to the theme rooms, they get the opportunity to learn from real experts and listen to thought leaders for free. Most of the thematic conversations are devoted to the topics of marketing, finance, leadership, and IT.

When you visit rooms with themes that match your business direction, you will have the opportunity to meet people with the necessary experience and know the specifics of your work. In this way, you can find potential colleagues in Clubhouse.

You can borrow many fresh ideas in the rooms related to your field of activity because discussions and even brainstorming on a different topic can take place there.
However, like any other social network, Clubhouse also has disadvantages. In particular, this is the possibility of leaking personal data and a limited list of topics for communication, but this problem should be solved over time. Another disadvantage of Clubhouse is the lack of proper moderation: you can often hear obscene language or spam in the rooms.
Among the Ukrainian companies, the Silpo trade network began to actively promote itself in the Clubhouse, whose representatives recently read predictions on checks live. ATB keeps up with trends, which in this social network informs about what the company is doing and what it plans for the future.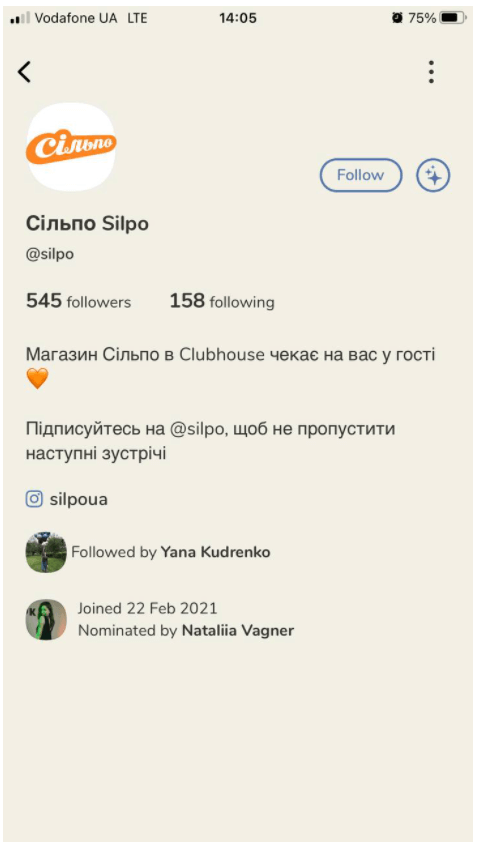 How to attract attention in Clubhouse
In order not to get lost in the information flow of many rooms, your company must stand out from the rest. We will tell you about some options on how you can do it.
If you are a new user of Clubhouse, start with these steps:
Join clubs and chats in your field of activity. Create interesting and unique content that can attract those who listen to you. Or find like-minded people by joining clubs related to your interests or industry.

Select a subject that you are good at. And if you are also an expert in it, it will attract the attention of additional listeners. Choose your main speaker. This issue requires a careful approach. You should remember that every room is alive and no one will be interested in listening to a monotonous voice. Therefore, the speaker must have a list of certain personal qualities and skills that will help him attract and keep the attention of listeners. In particular, these are:
the ability to interest the audience with a word and confidently conduct a dialogue and discussion;

literate speech;

the ability to convince by choosing appropriate arguments.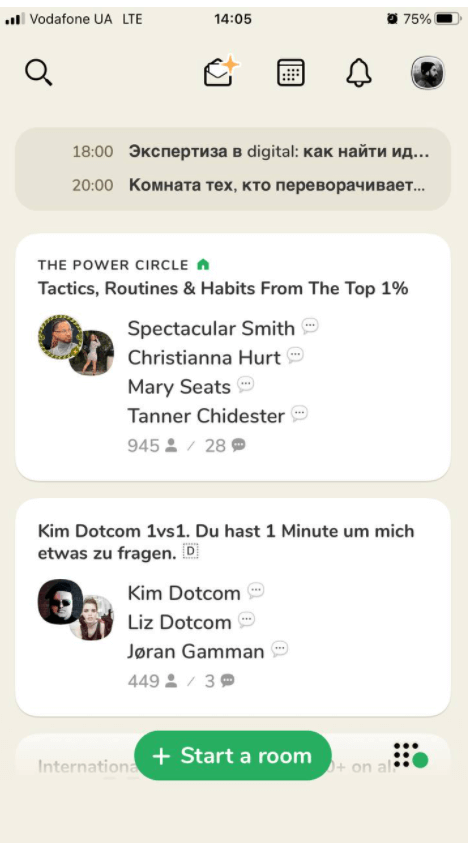 How to make a profile in Clubhouse
Your profile design also plays an important role in your chances of being heard in the Clubhouse. 
We will tell you how to set up your account correctly. 
Choose a high-quality profile photo. It should immediately attract attention and be contrasting and bright. If your company has a logo, you can use it as an avatar.

Write a profile description that will answer the following questions: who are you, what makes you unique, what is the purpose of the account? 
The first line of the description is searchable, and it will appear in the general search of Clubhouse, so it should be concise and, in a few words, let the audience know who you are.

In the next three lines, indicate the field of activity, interesting facts about yourself or the company, and what you do. You can also list your awards and achievements here.

Next, specify your interests, purpose and add a call to action.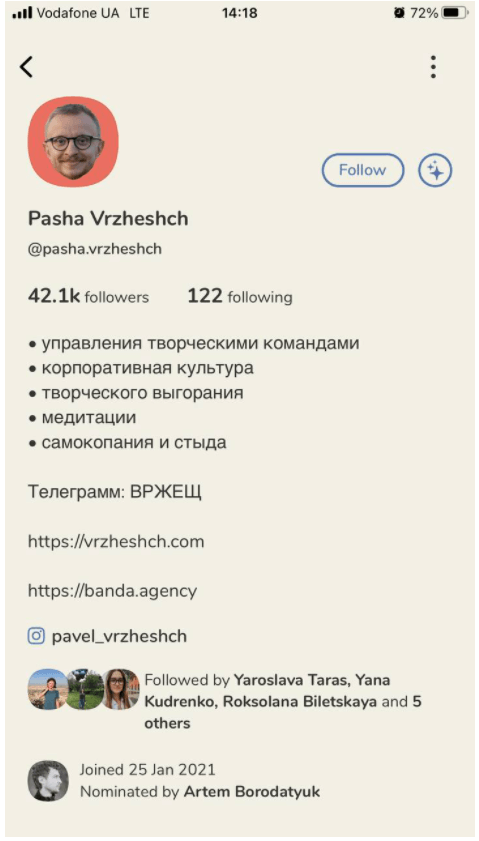 What else can be added to the BIO:
Keywords that will help find the profile in search.

What kind of rooms do you collect.

Schedule of activities in your rooms.

Contact information: email or messenger.
If your company has an international focus, you should write your BIO in English or two languages. To attract more attention, you can make the text in the description in different fonts, as well as add emojis. Although there is no character limit in Clubhouse, it is better to make the description concise and with a clear message. And be sure to link your Instagram and Twitter accounts to the widget in the app.
We hope this information was useful for you, and you will be able to adapt this social network to develop and expand your business.