Creating an online store is quite simple. It is more difficult to make a profit from it. This article is not only about which platforms, software and tools you should use when starting your own business, it covers all the steps you should follow to open a successful online store from scratch in Ukraine. 
We suggest you familiarize yourself with 7 main points that you need to consider to start selling online.
1. Choose the right products to sell
You need to find your niche, that is, to select a range of products that are not sold by every retailer, but for which there is sufficient demand to support the business. The product must differ from those already presented on the market, and be unique and competitive.

Engage in the sale of those things which you understand. Do you know where it is better to order shoes, what they should be? Perfectly! Sell ​​shoes. If you are an expert in something, you will quickly understand the consumer's needs and be able to satisfy them.

Take into account the seasonal demand for raw materials + the rate of returns that affect profits.

Choose things that require repeated purchase (cosmetics, household chemicals, clothes).

Focus on niches in which there are offers from several suppliers so that you do not depend on one person as a result.

Determine what markup you can make on the product.

Do not rush to hire a team of employees. If possible, start doing everything yourself: buy, place an order, add a description. If you can't handle it yourself, hire additional staff or ask relatives for help.
Finding a niche usually involves a little keyword research, so we recommend:
Apply special keyword research tools.

Do a Google search to see what competition there is in the market. 
For example, it may turn out that the search query «buy guitar» has 150,000 queries per month, while the search query «buy ukulele» has only 800.
If you find that there are already tons of extremely popular online stores selling «your» product, it may be time to consider selling something else.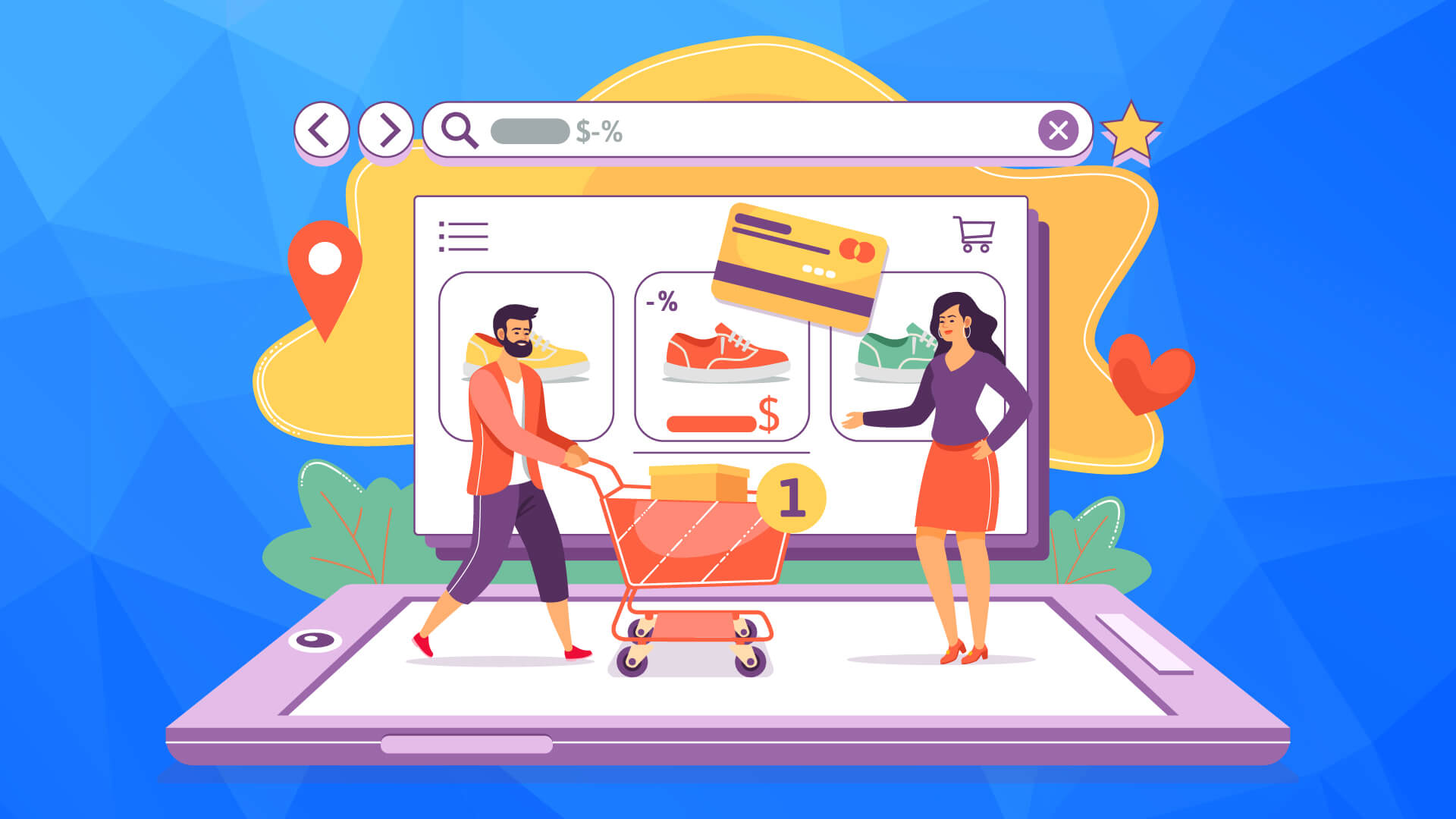 2. Determine where to get raw materials
When it comes to this choice, you have two main options: 
Buy from the supplier, then resell. 

Direct delivery (dropshipping).
The first option is to buy from a contractor you know when you individually can assess the quality of the delivery, and make sure that the products are manufactured in compliance with the standards. If you make your products, you are effectively a supplier.
The second option is dropshipping. This is a method according to which you do not store what you sell, but receive the order, send it to the supplier, and he delivers the product to the customer (your online store is effectively an intermediary).
3. Consider creating your online store
Once you've identified your exclusive niche and market, and know where you'll be restocking from, you need to think about working on opening an online store. You can either start work on your project yourself or turn to an agency or freelancer.
The first option is not suitable if you have little time or are bad with computers. In this case, it is recommended to hire a professional. You should be given access to a content management system (CMS) that allows you to easily edit the site and add/delete data. This means that once you've created your store, you don't have to pay a webmaster or developer to do it every time you need it.
If you are familiar with computers, you can get started in minutes and without any special skills. To start an online store, you need:
The idea of a domain name (this will be the name of the online store). 

Web hosting account (where the site «lives» on the Internet). 

Attention + time from 30 minutes (yes, you can set up your market quite quickly on a special platform, for example —  WordPress).
Tips for choosing a domain name:
Enter the correct country code.

Be unique (play with words, stand out), but don't overdo it (otherwise you risk losing people who are looking for you online).

Add a popular keyword to the domain. This will help you climb the search engine rankings, get more traffic and, as a result, more sales. For example, if you sell shoes, enter «shoes» in the URL of your marketplace. You will attract customers who are looking for this particular product.
4. Fill the web resource with the content
Tips for filling the online store:
Determine what's important to your market: do you need galleries, videos, or an «about us» section?

Select a template. Some of them offer more opportunities than others. Think about what features the page needs,  and then make a list.

Think about the navigation and functionality of the resource. Most buyers leave the site after 10-20 seconds. It is very important that they can easily find what they are looking for.

Users scan the text in the form of the English letter «F». Do not forget this rule while posting information in an online store. 

Describe the product. It is worth specifying the name, price, category, weight, description, additional characteristics, adding a photo or video, and customer's reviews.

In addition to information about the product you are selling, the resource should also contain other information: payment and delivery information, a feedback form, a return guarantee, and information about the manufacturer. Blogs with relevant and useful information work well to attract visitors and traffic.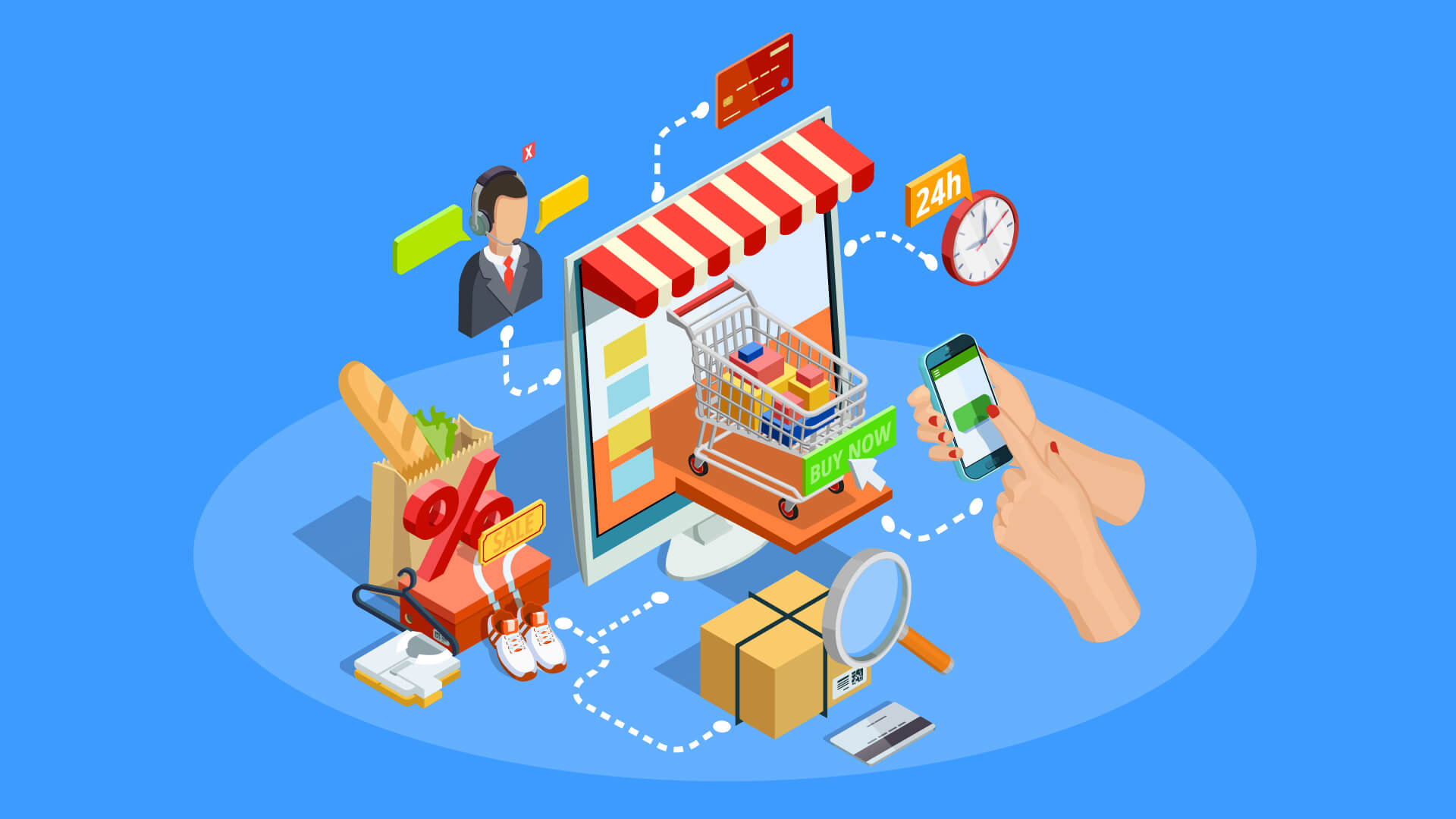 5. Test the online store's operation 
Many sellers open an online store with errors in the content. This makes the web resource amateurish in the eyes of users. Check for spelling and grammar errors. Make sure the photos are optimized and promote the product. Make sure the website is well responsive and works both on mobile and in different browsers. The website must work perfectly, regardless of the device from which the potential customer uses it.
6. Optimize your portal for search
SEO (Search Engine Optimization) is a set of actions that help customers quickly find an online store on search engines. SEO is necessary for the success of any e-commerce project. It is worth using keyword research tools to find out what searches are performed for your type of product, and make sure that the site includes keywords in titles, descriptions, and URLs.
7. Start attracting customers with online advertising 
If you have the budget, it's worth running a few online ads to promote your online store's products. A good starting point is Google Ads and Facebook ads, as well as PPC advertising. Internet analytics should not be neglected either, because it helps to test different formats of information submission, practice better cases for attracting target audience, and set up targeting more precisely. This helps to actively develop and understand in which direction to continue the course.