How to increase macro conversions on the 50% without budget changes
Client: Internet provider in Dnipro
Tasks
The setting of advertising on the Google Search Network and Google Display Network.
Achievement maximum numbers of conversions.
Term: 2 months
On the Google Search Network:
Created separate searching campaigns for every service category.
Started a branding campaign in which keywords were used with the provider's name.
Selected overall negative keywords list which is used in the account.
Created relevant advertisements (extended text and adaptive). Added dynamic advertisements for the biggest users' coverage.
Added all of the possible advertisements extensions.
Added fixation data by audiences in the Google Ads search network.
On the Google Display Network:
Created several lists for remarketing, such as "all site visitors", "visitors of the page of some service", and "users who made conversion".
Campaigns have been set up for purpose (to connect the Internet and TV), and all of the interested buyers of the telecommunications services.
The categories of applications have been removed, and general minus lists of placements for GDN campaigns have been added.
Created adaptive designs display ads.
Also, the smart campaign was launched.
The optimisation of campaigns
Automatic bidding strategies have been chosen for individual campaigns.
Adjusted keywords level bids to display on the first page.
Redistributed the budgets between campaigns to increase conversions.
Expand negative keywords list, analyzed searching requests.
Created additional groups of ads that targeted the audience from the GSN.
Сreated designer image ads for another direction.
Optimized the budget of the smart campaign, also, turned off non-target search requests.
In the first month, we got 42 macro conversions (included requests, filled out forms and the Binotel call-back). At the first time, the smart campaign bringed a little traffic and the price of click was higher than in the searching advertisement.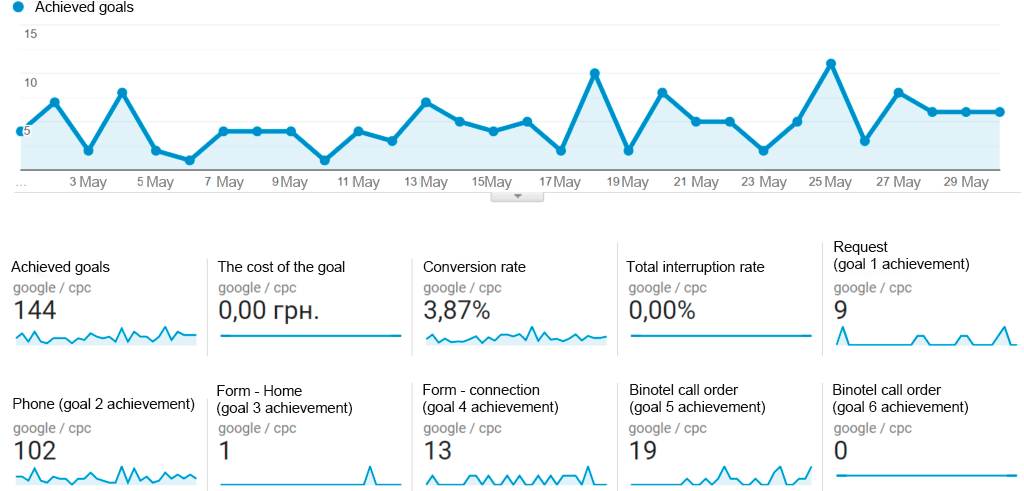 In the second month, the number of macro conversions increased by 50%, 63 macro conversions with the same budget. The smart campaign showed a good result – almost third of the total number of conversions. At the same time, the price of macro conversions in the second month decreased by 26%.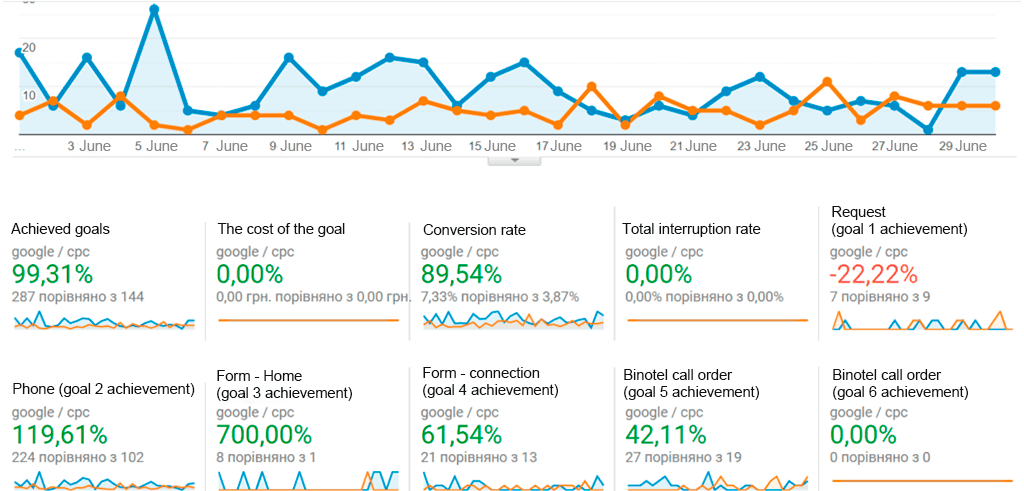 Leave a request for a consultation!