Case: Comprehensive SMM promotion on Instagram
for the online store of game goods
We achieved good average results every month with an audience growth to 630 people per month with the small advertising budget.
Client:
Funduk.ua
Project description:
the online store of goods for the gamers, pop culture fans, fantastics universes and geeks.
Service:
comprehensive SMM promotion, which includes the formation of content strategy, design, regular filling and administration of pages, launching advertising campaigns, and monthly analytics in report format.
Social media:
Instagram
Project tasks:
to form loyal to the brand and make it more recognizable;
to acquaint clients with the range of goods;
to increase the number of interactions and coverage with posts;
to communicate with the audience.
Feature of the project:
narrow targeted audience with specific interests.
Targeted audience analysis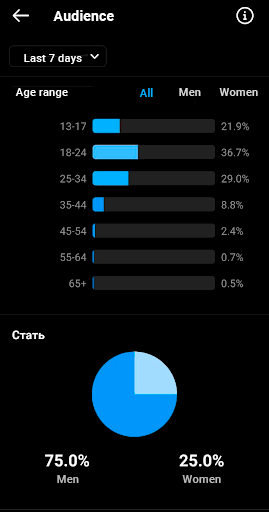 Targeted audience – men (75%) and women (25%), mainly 18-24 old, in video games, pop culture, and fantastic universes (movies, cartoons, books, comics).
The development of rubrics
We developed rubrics for the Stories: different polls on the corresponding topics, posting interesting content to the Stories from the Internet, and for the feed. In particular:
news posts that relate to events in the game industry world and geeks environment;
celebrating posts related to the anniversaries of creating fantastic universes and releases of video games;
competitions that regularly occur on the page;
meme of the week (we will tell you more about the rubric and how it affects our results).
The frequency of posting
The frequency of posting – 1-3 posts a day on weekdays, and Stories everyday. Thanks to experiments and tests of different rubrics and formats, we came to the conclusion that memes get our the best indicators of coverage and interactions.
Likes – 28 668
Comments – 40
Savings – 2100
Coverage – 65 656
Views – 81 679
Cost of the interaction – $0,0003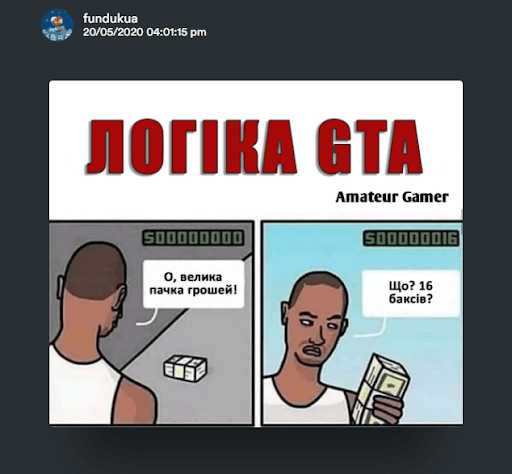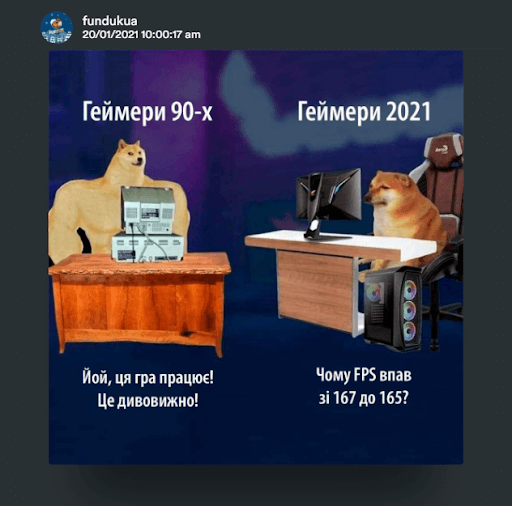 Likes – 24 235
Comments – 260
Savings – 2300
Coverage – 174 301
Views – 232 433
Cost of the interaction – $0,0004
Likes – 19 037
Comments – 106
Savings – 1700
Coverage – 184 476
Views – 222 558
Cost of the interaction – $0,001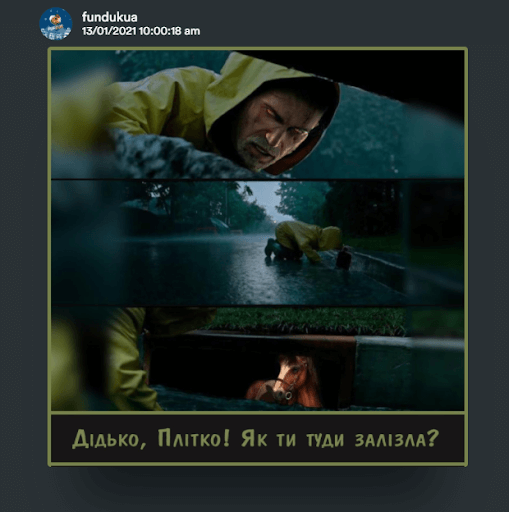 Stories
In Stories, we regularly publish memes that also get a lot of interactions.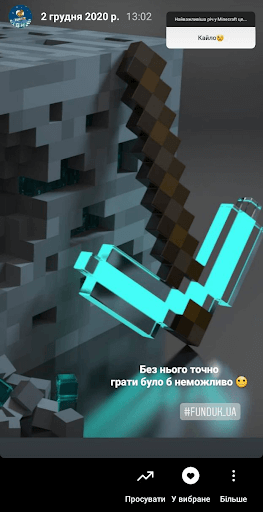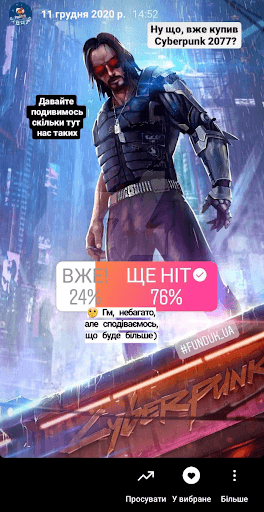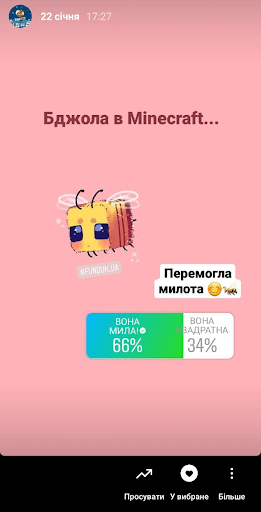 Thanks to memes, organic coverage is growing, and a pay promotion gets very good results. So, with a fairly modest advertising budget, we get the following monthly averages:
Coverage: 1 531 160
Interactions: 91 730
Audience growth: 630 persons.
Order SMM зromotion on Instagram!