Case: comprehensive SMM promotion of Funduk.ua online game store
How to double the number of targeted followers and brand awareness, as well as the number of conversions to the site for product ordering
Client:
the online store gamers' goods Funduk.ua
Cooperation period:
October 2018 — February 2022
Service:
comprehensive SMM promotion, which includes creating a content strategy, design, regular filling and administration of pages, launch of advertising campaigns, and monthly analytics in the form of a report.
Social networks:
Instagram, Facebook. But the main emphasis was precisely on the Instagram page promotion since this platform turned out to be the most conversive.
Tasks:
to attract the target audience to the page;
to form the store's recognition;
to familiarize the target audience with the assortment and increase the number of visits to the website for product ordering.
Project's feature:
the store's assortment is very wide and accordingly covers a wide and diverse audience.
Analyzed the target audience. These are young people aged 15 to 25 interested in gaming, fantasy universes, and pop culture. Mostly from Kyiv city, as well as from the regional centers of Ukraine.
Developed rubrics for posts and Stories. In addition to advertising, the following sections were added: important news/events in the gaming world and «weekly meme». The purpose of these sections is to dilute purely advertising posts and increase activity on the page.
Developed the corporate page style, in particular, the main photo, highlights.
Product photography. It was usually carried out at the client's location or in the studio.
Conducted competitive activities to attract the target audience and increase store recognition.
Segmented the target audience and launched advertising campaigns with the goals of Interaction, Profile Visits, and Site Visits.
During the period of cooperation, the style of posts was regularly updated in accordance with new trends.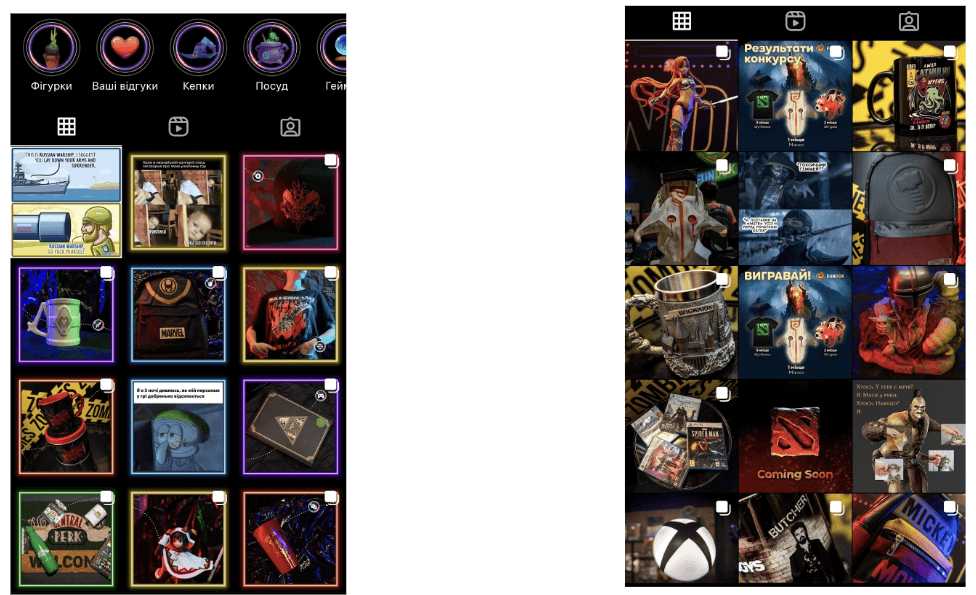 Competition activities were regularly held, and the target audience was increased. Implementation examples and results: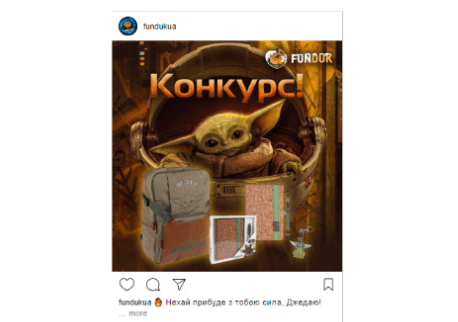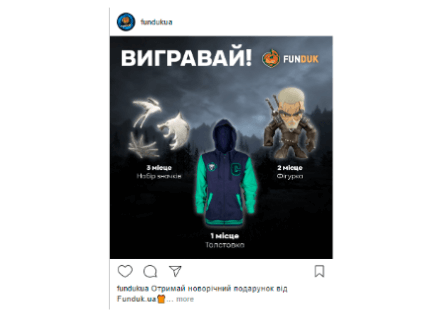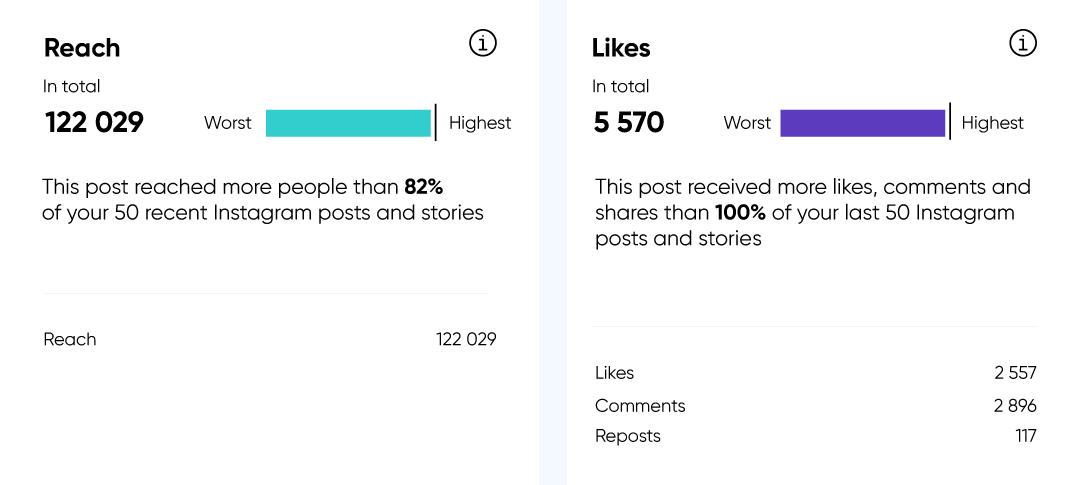 Organic reach showed month-on-month growth. With a fairly modest advertising budget, we had the following monthly averages:
Coverage: 1 531 160
Interactions: 91 730
Audience growth: 630 people
The average cost for the transition to the site: 0,2-0,3 cents
The average cost for interaction with a post: 0,3-0,4 cents