SEO-optimization for the manufacturer
of POS-terminal of new generation 3 in 1
Made a «moving» of the site, brought it in ranging to the TOP of search results
Output data
Project topic: manufacturer of POS-terminal, which is a 3 in 1 device: programmatic registrar of settlement transactions + POS-terminal + cash register
Terms of work: 3 months
Budget: 15000 UAH
Type of service: complex SEO-promotion, which includes internal and external SEO-optimization of the site, regular administration and filling pages with content, forming technical assignments and recommendations, monthly analytics in a form of report
setting of redirects (gluing);
ranging the site to the TOP of search results;
complex internal and external SEO-optimization of site;
attracting quality traffic to the site.
technical problems on the site;
low organic traffic;
a small number of key queries;
unformed site map;
not settled redirects;
absence of Google Analytics;
absence of meta tags on pages
Setting of redirects, complex internal and external SEO-optimization of site.
We conducted a superficial SEO-audit of the site and basing on the obtained data formed a promotion strategy and action plan
We formed a map of redirects and configured them page by page
We set up a personal e-office
We plugged Google Analytics to new site
We moved to internal and external SEO-optimization of the site
Internal optimization
formed technical assignment for correction of the technical problems on the site
formed technical assignment for improvement in usability of the site
formed and clustered semantic core
carried out page-by-page on-page optimization;
wrote and placed texts
formed widen structure of the site
created new landing pages, optimized them and filled with content
formed site map
optimized content placed on the site
formed and realized technical assignment for FAQ blocks
formed technical assignment for the Russian version of the site
External optimization
wrote and placed press-releases on external authoritative theme resources
placed crowd-links on forums and sites with good domain-rating
carried out works on optimization of behavioral factors and strengthening of placed links by referral transitions to the site
collected grounds for external links and press-releases
Achievements in three months

increase of organic traffic +61.81%


increase of conversions +57.53%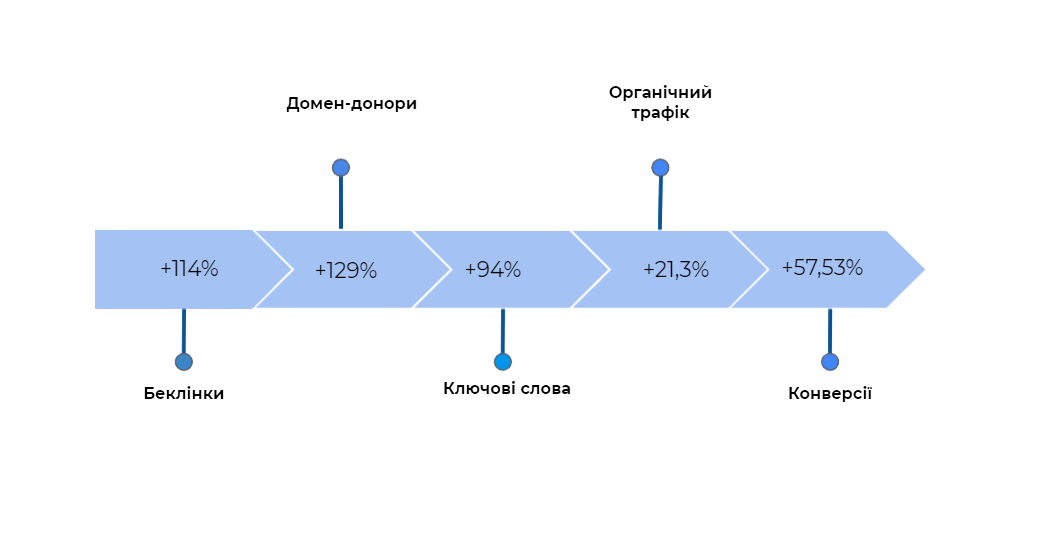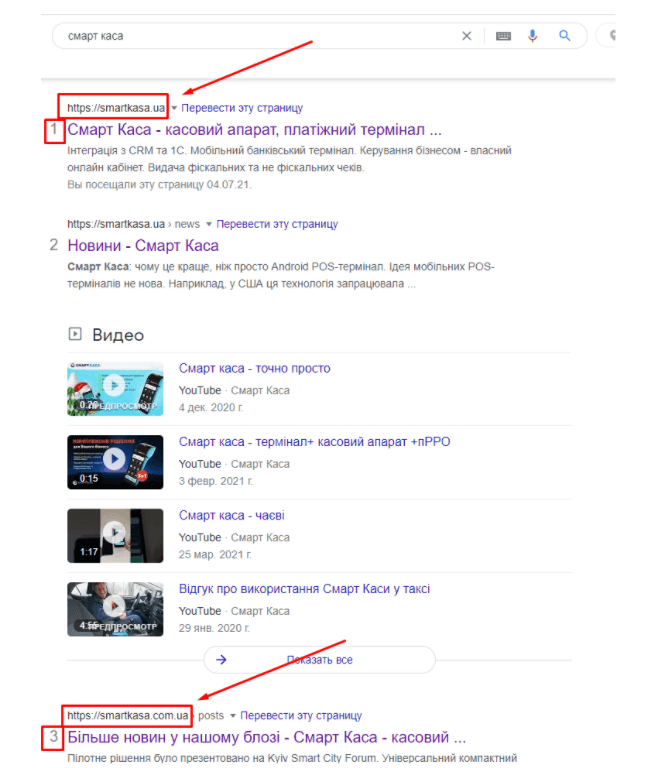 As a result of a successful complex of actions, implemented map of redirects and written meta-tags in search results by request «smart kasa» the website smartkasa.ua got the first position and the website smartkasa.com.ua — the third.
Dynamics of positions in Google search results
At the beginning of the collaboration, the ranking indicators were as follows (see screenshot):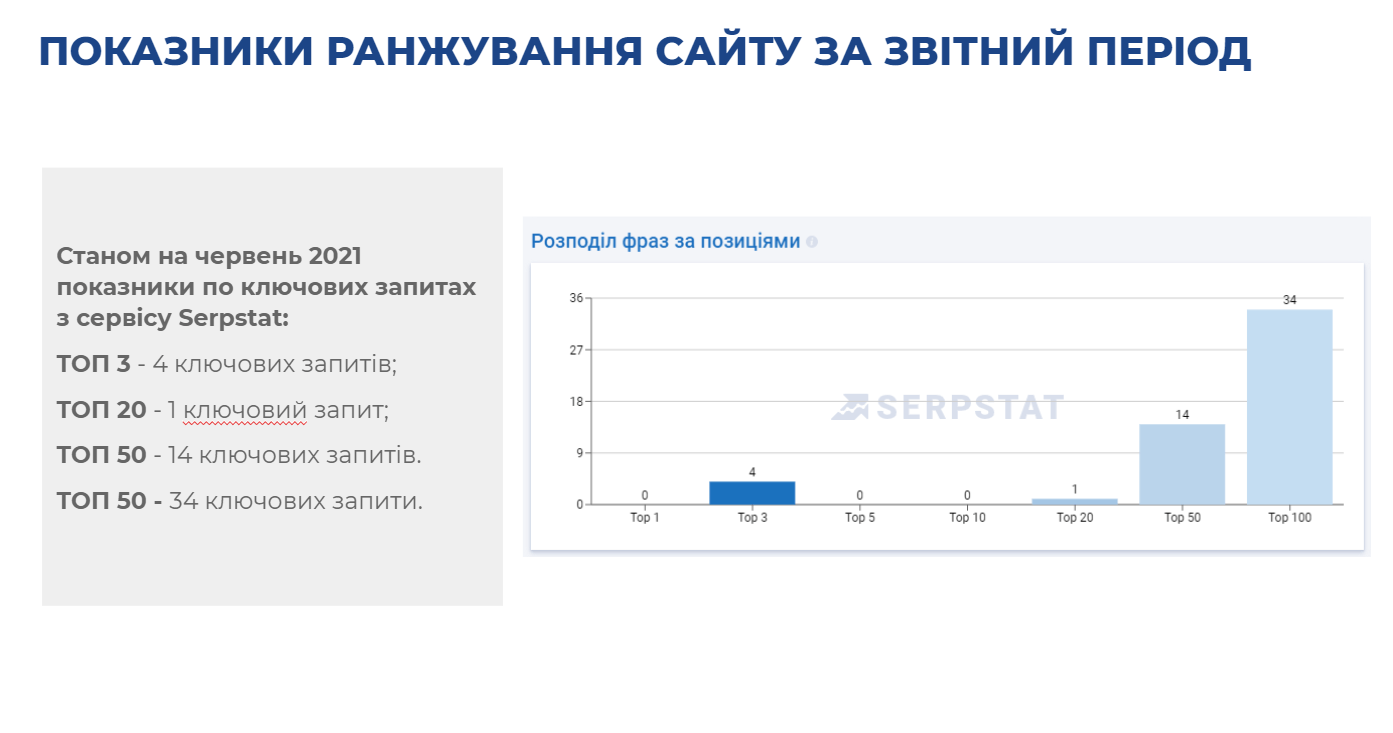 As of September 15, 2021, indicators of key requests from the Serpstat service:
Thanks to provided SEO-audit on the start, we could competently setted the map of redirects by «moving» site and with little budget provide external and internal SEO-optimization, increase a number of quality traffic to the site thus achieving weighty results during three months of working on the project.
Want to get the same result? Leave a request so that we can call you and find the most effective way to promote the site.
Leave a request for consultation